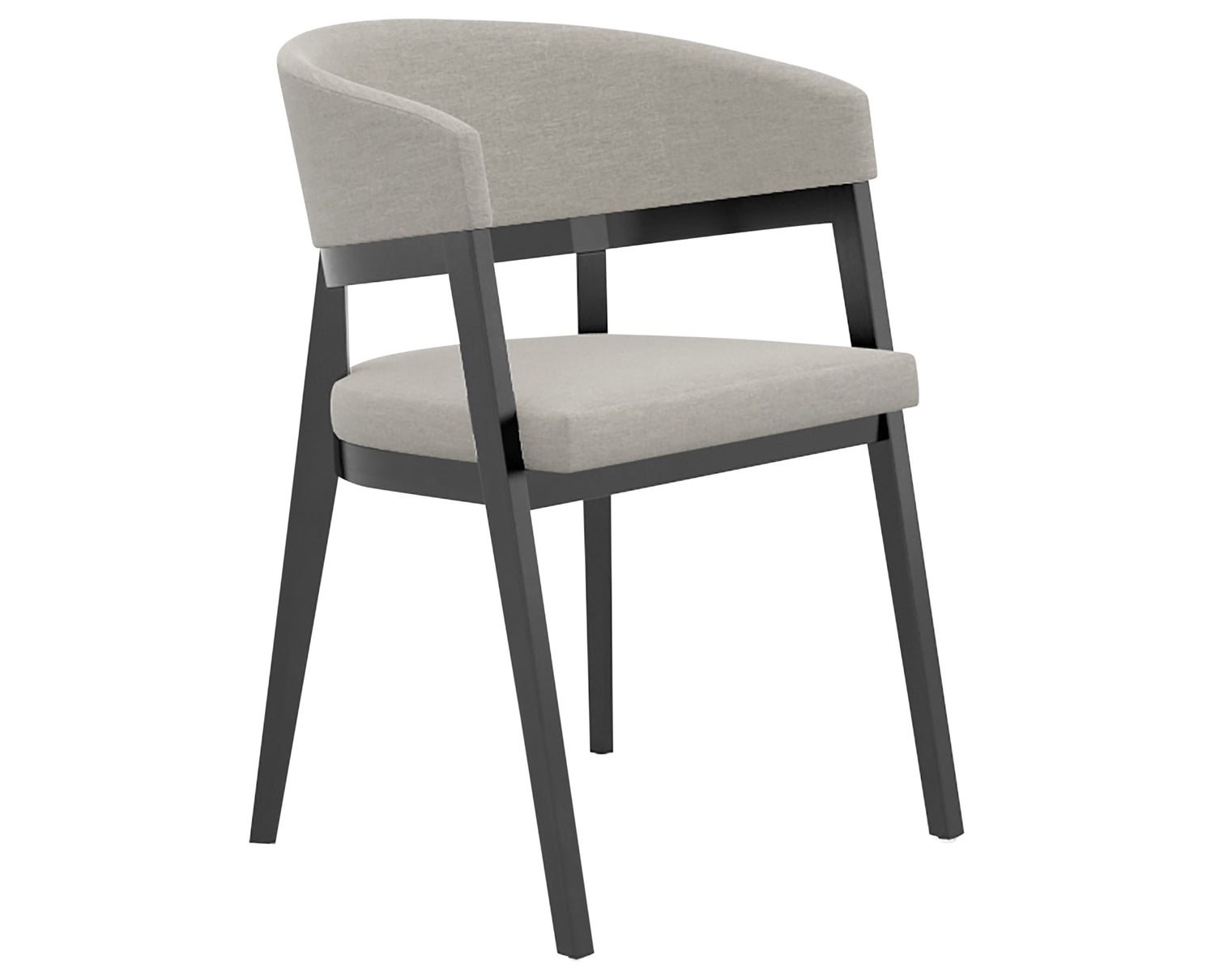 Canadel Downtown Dining Chair 5172
Starting from:On sale from:

$614.25 CAD
Contact Us
We are happy to assist you with any questions on this item.
The Canadel Downtown Dining Chair 5172 combines a durable wood frame and an upholstered seat and back, resulting in an elegant contemporary dining chair with great comfort. Built by hand in North America from superior materials, this chair features top notch build quality to enrich your space for years to come. This dining chair can be customized to your decor and design taste.
The 5172 chair is available in 41 body colour options and over 50 seat colour options.
Canadel is a family-owned Canadian company who pride themselves on their emphasis on artistry and their meticulous attention to quality and detail. The company designs and produces thousands of custom furniture pieces, in styles from classic to contemporary to farmhouse chic. For the past 40 years, Canadel has created products following the highest quality standards in the industry, according to environmentally-friendly processes, in their 650,000-plus square-foot facilities. Every piece of Canadel furniture is hand-assembled and hand-finished by a talented team of designers, woodworkers and couturiers - offering personalized products tailored to meet the specific needs of your home.
From the prototype right through to production, each piece of furniture is studied and tested to ensure it will keep its winning features for the rest of its long life. Canadel believes in "keeping it all in the family" with furniture so well made you will be passing it to your children who will then pass it on to theirs - heirlooms in the making.
This chair is part of the Canadel Downtown Dining collection. Click here to view the collection. At Valley Ridge Furniture, you can customize your own furniture with Canadel's UDesign feature - you create just the right pieces for your room! Click here to customize this chair.
Our inventory changes daily and custom orders are available. Contact us to check inventory or place your customer order today.
Construction
| | |
| --- | --- |
| Style/Type | Contemporary chair |
| General Dimensions | 21.75"W x 21"D x 31.5"H |
| Body Colours | 05 Peppercorn Washed with Matte Finish |
| Seating Materials | Fabric TB |
| Legs | NA |
| Care | Wipe with a clean soft cloth |
Features
Made in Canada
Available in your choice of over 50 finishes
Part of the Canadel Downtown Dining collection
Why Buy from valley Ridge Furniture