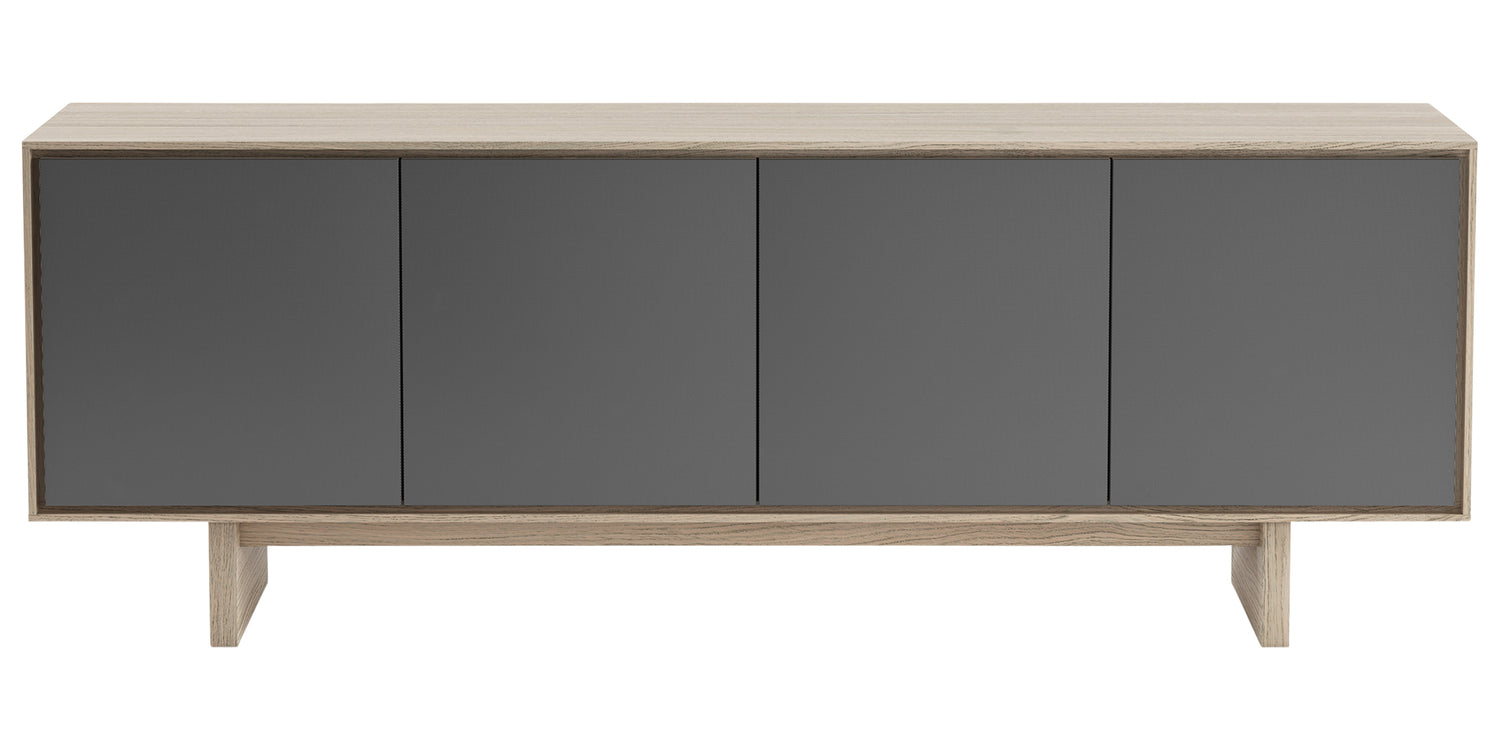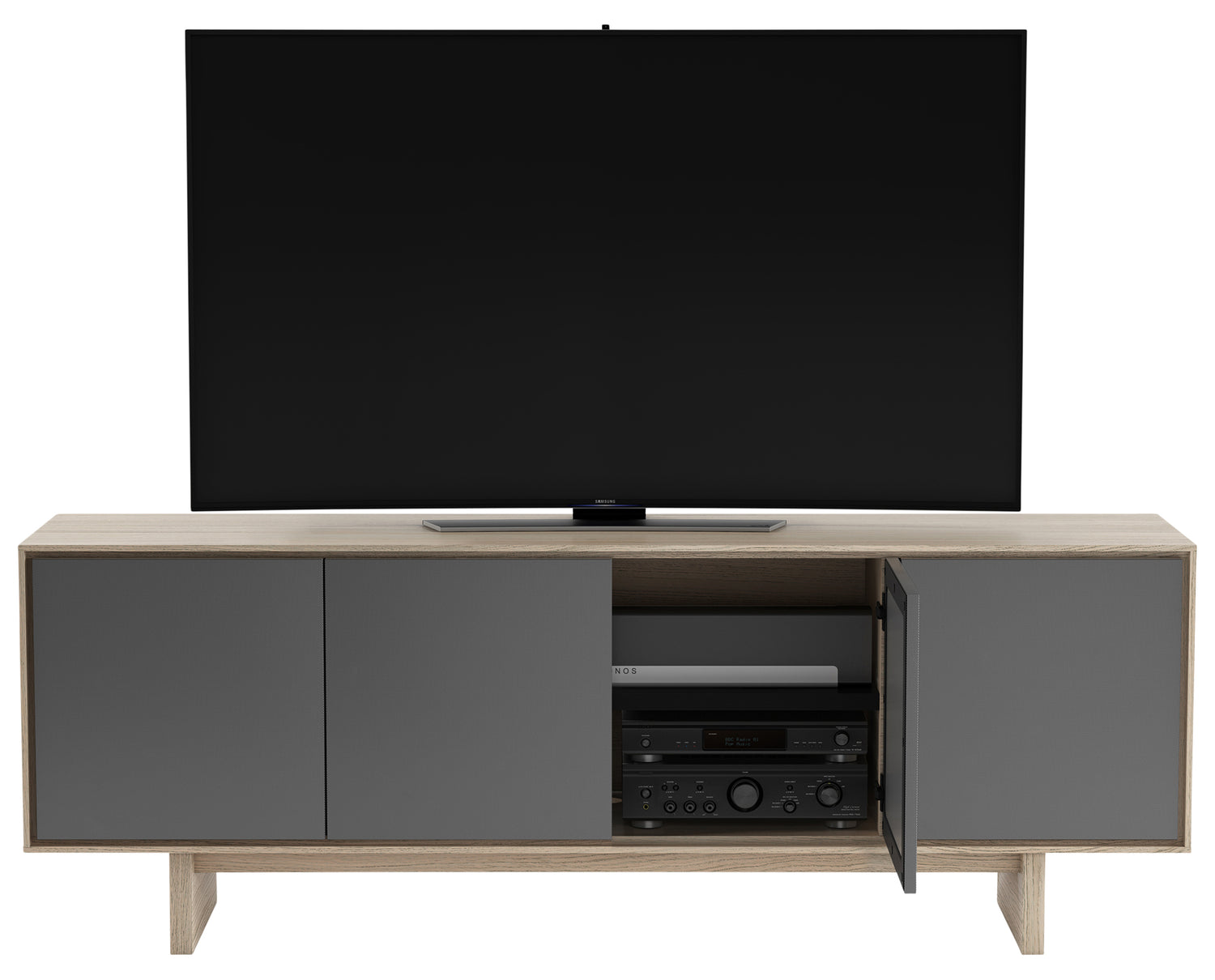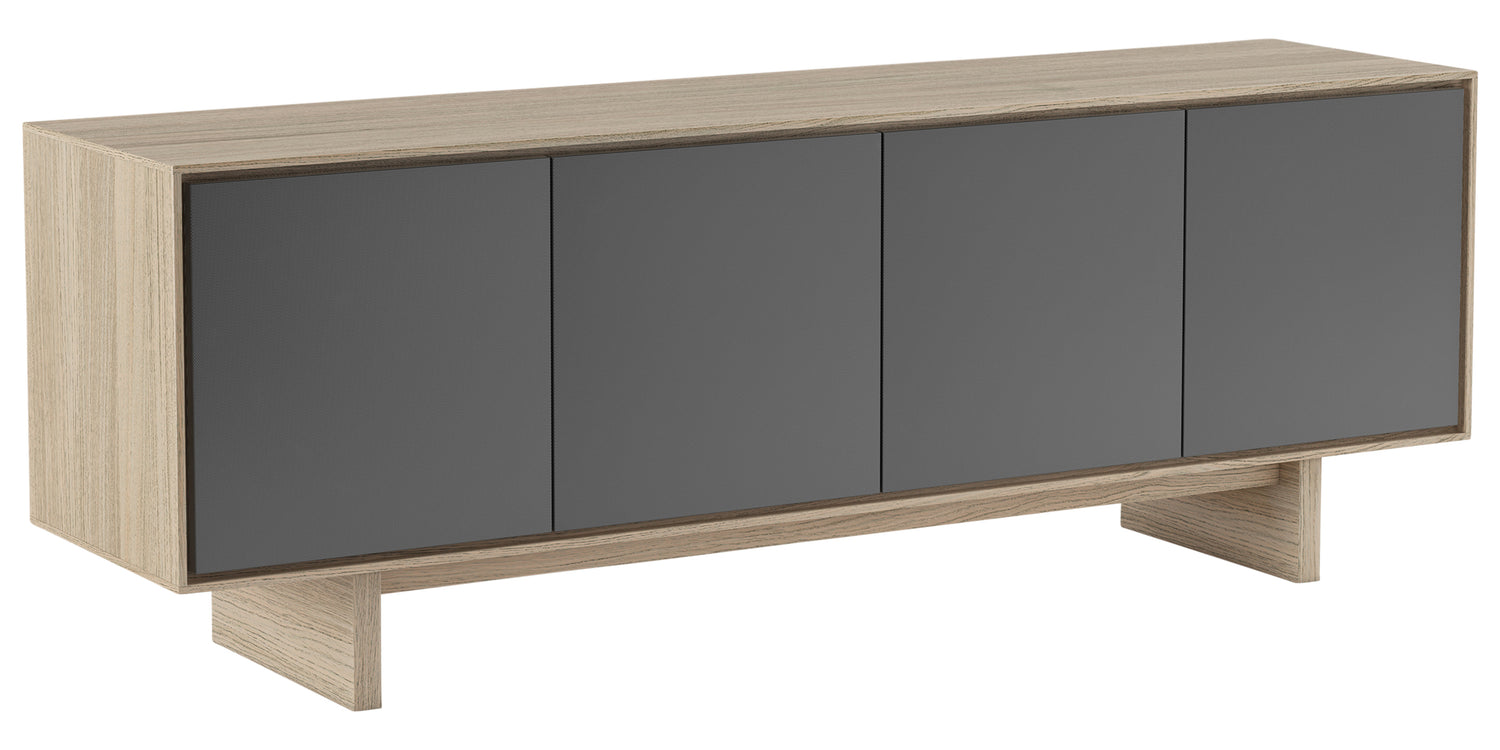 BDI Octave 4 Door Media Cabinet
Starting from:On sale from:

$4,359.95 CAD
Contact Us
We are happy to assist you with any questions on this item.
The BDI Octave 4 Door Media Cabinet is a full-featured media console with perforated steel doors - letting your remote's signal in while sound is evenly dispersed outwards. The BDI Octave 4 Door Media Cabinet is part of the Octave collection.
Media furniture hits a high note with the BDI Octave collection. Unique perforated steel doors permit sound to pass through and provide remote control accessibility, yet contents remain neatly out of sight. Providing a full acoustic experience and ultimate functionality, Octave looks as good as it sounds. Designed with sound in mind, Octave is a full-featured collection engineered for use with a complete home theatre and media system. Octave features space for a full-size soundbar, gaming console, and other electronics. Useful features like cable management, hidden wheels, and rear access panels are engineered for simple setup, while flow-through ventilation protects your components from heat.
The Octave 4 Door Media Cabinet includes a perfectly positioned soundbar shelf, integrating a speaker — and full sound dispersion — into the overall design. Signals from an infrared (IR) remote control pass through the same doors that keep components neatly concealed and out of sight. With the uniquely designed perforated steel doors providing complete acoustic transparency, Octave sets the stage for great audio performance. The Octave's versatile design is the ideal centre of home entertainment, whether you mount or place a TV atop it, or store your prized vinyl collection within it. Behind closed doors, this fully-featured media console includes adjustable shelves, hidden wheels, rear access panels, built-in cable management, and flow-through ventilation to keep your gear cool. The back of the cabinet is as accessible as the front, via ventilated rear panels that can slide or be removed for easy access to components. At least one back panel — typically at the centre — is fixed to provide structural support.
All BDI designs are engineered from the inside out to enrich your life with enviable style and functionality. Designed to seamlessly integrate technology into daily life, innovative performance features abound, simplifying your initial setup, maximizing your ongoing enjoyment, and protecting your investment over the life of your system.
Since 1984, BDI has been dedicated to crafting beautifully streamlined and rigorously executed home and office furniture. Each piece offers a unique combination of performance, innovation and style, with equal parts productivity and creative inspiration. All BDI furniture design includes features like easily adjustable shelves, fingerprint-proof glass, hidden wheels, flow-through ventilation, and meticulously thought-out cord-management systems. Their obsession with details doesn't stop with the way their products look and function, BDI strives to have customers enjoy their furniture for years to come by manufacturing functionally sustainable pieces in an environmentally conscious way. Even the BDI packaging is thoughtfully engineered to ensure everything arrives in the best possible condition with the least possible waste! BDI - Making Beautiful Design Practical.
This cabinet is part of the Octave collection, which includes matching Octave 3 Door Media Cabinet.
Our inventory changes daily and custom orders are available. Contact us to check inventory or place your customer order today.
Construction
| | |
| --- | --- |
| Style/Type | Contemporary media cabinet |
| General Dimensions | 81"W x 20"D x 29.5"H |
| Finishes | Multiple Veneer Finishes & Grey Perforated Steel |
| Materials | Hardwood Veneer & Powder Coated Perforated Steel |
| Care | Wipe with a clean soft cloth  |
Features
Perforated metal doors provide remote control access and acoustic transparency
Designed with media in mind, features include generous cable management and flow-through ventilation
Hidden wheels and removable back panels provide easy access to components and connections
Soundbar platform
Adjustable shelves
TV safety strap
Adjustable levelers
Part of the Octave collection
Why Buy from valley Ridge Furniture