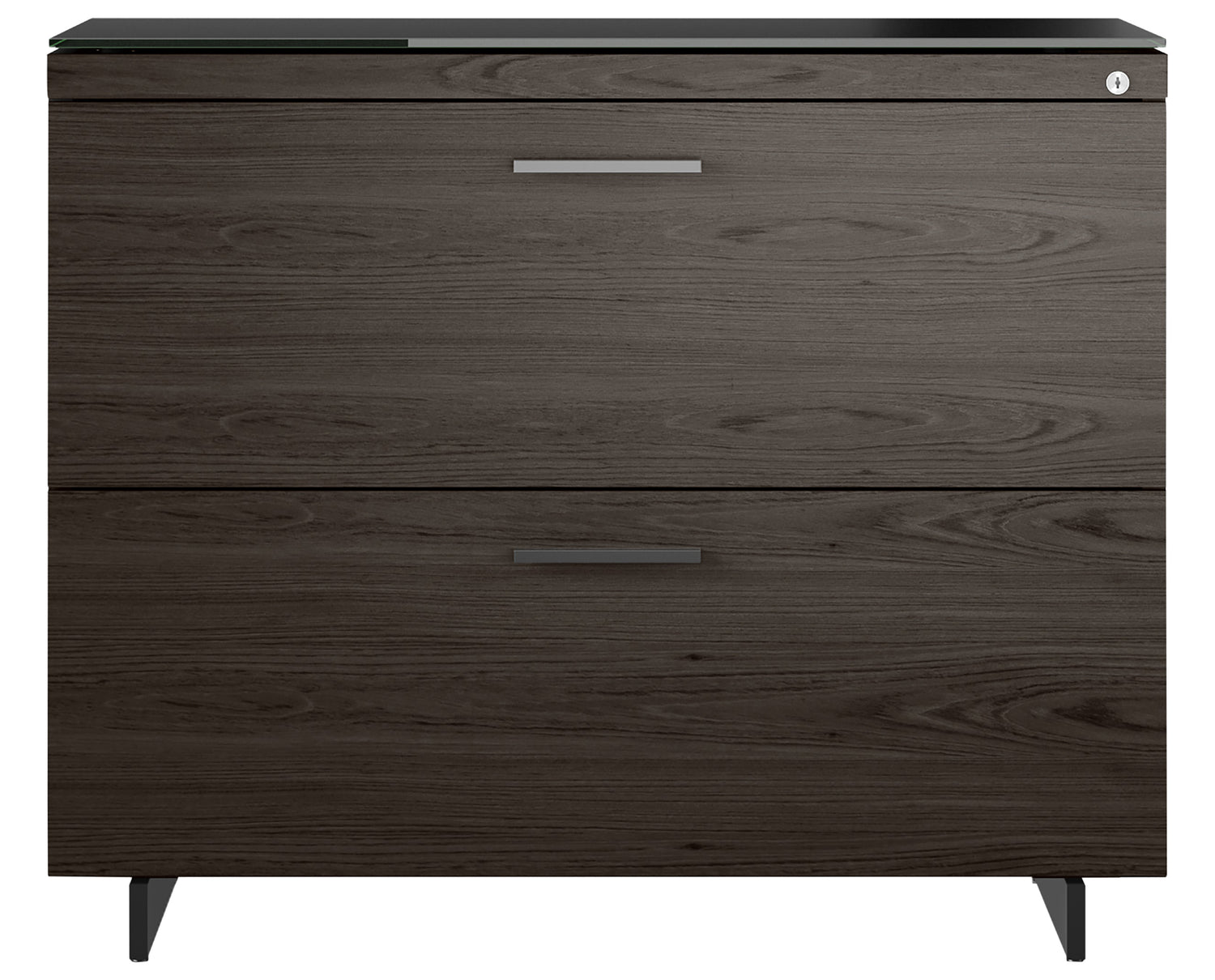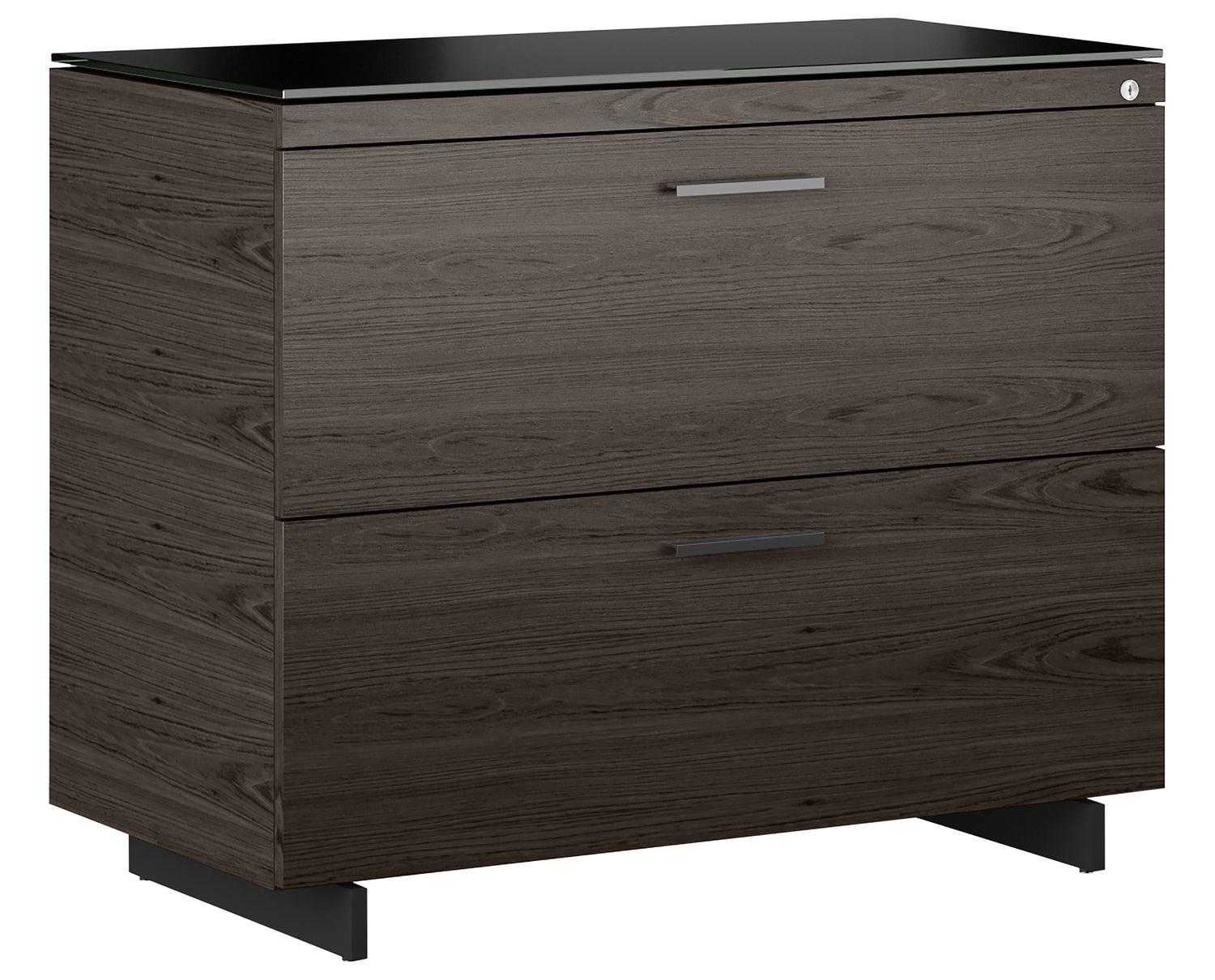 BDI Sequel Lateral File Cabinet
Starting from:On sale from:

$2,299.00 CAD
Contact Us
We are happy to assist you with any questions on this item.
The BDI Sequel Lateral File Cabinet offers convenient locking file storage for a lifetime of records. The Sequel cabinet can be used alone or as the base for the Sequel Desk Return to create a compact workspace. The BDI Sequel Lateral File Cabinet is part of the Sequel collection. 
The BDI Sequel collection invites you to love where you work. Everyone needs a workspace that is comfortable and inviting, and if it can be beautifully designed and neatly organized all the better. Designed with an emphasis on ergonomics and organization, the Sequel collection is full of unique features that integrate technology into the office space while creating a comfortable and organized place to work. From hidden flip-down drawer fronts to magnetically attached, cable-concealing panels, impeccable attention to detail is at the heart of Sequel's simply beautiful designs. Sequel is a versatile collection that can be used to create office configurations of practically any size, whether creating a compact bill paying station or a luxurious executive suite. Two steel and three wood finishes provide six finish combinations.
The Sequel Lateral File Cabinet excels in partnership with the Sequel Desk Return, forming the foundation of a compact home office with a comfortable workspace and loads of file storage. Sequel's two file drawers are both secured with one lock. For security, an anti-tip mechanism allows only one drawer to be opened at a time. The adjustable filing system adapts to accommodate hanging folders of any size – Legal, Letter, A4, and Foolscap.
All BDI designs are engineered from the inside out to enrich your life with enviable style and functionality. BDI believes an office should always be organized and efficient. But what if it could inspire productivity too? Innovative features are integrated into every BDI office collection, ensuring that they work every bit as hard as you do.
Since 1984, BDI has been dedicated to crafting beautifully streamlined and rigorously executed home and office furniture. Each piece offers a unique combination of performance, innovation and style, with equal parts productivity and creative inspiration. All BDI furniture design includes features like easily adjustable shelves, fingerprint-proof glass, hidden wheels, flow-through ventilation, and meticulously thought-out cord-management systems. Their obsession with details doesn't stop with the way their products look and function, BDI strives to have customers enjoy their furniture for years to come by manufacturing functionally sustainable pieces in an environmentally conscious way. Even the BDI packaging is thoughtfully engineered to ensure everything arrives in the best possible condition with the least possible waste! BDI - Making Beautiful Design Practical.
This cabinet is part of the Sequel collection, which includes matching Sequel Mobile File Cabinet, Sequel 3 Drawer File Cabinet, Sequel Multi Function Cabinet, Sequel Desk Return, Sequel Laptop Desk, Sequel Compact Desk, Sequel Desk, Sequel Lift Desk and Sequel Large Lift Desk.
Our inventory changes daily and custom orders are available. Contact us to check inventory or place your customer order today.
Construction
| | |
| --- | --- |
| Style/Type | Contemporary storage cabinet |
| General Dimensions | 35"W x 18"D x 29"H |
| Finishes | Multiple Veneer Finishes & Black Satin-Etched Glass with Multiple Steel Finishes |
| Materials | Hardwood Veneer, Black Satin-Etched Tempered Glass & Black Powder Coated Steel/Satin Nickel-Plated Steel |
| Care | Wipe with a clean soft cloth  |
Features
Two drawers for legal and/or letter-sized hanging files
Anti-tip hardware allows only one drawer to open at a time
Attaches to the Sequel Desk Return
Locking drawers
Part of the Sequel collection
Why Buy from valley Ridge Furniture