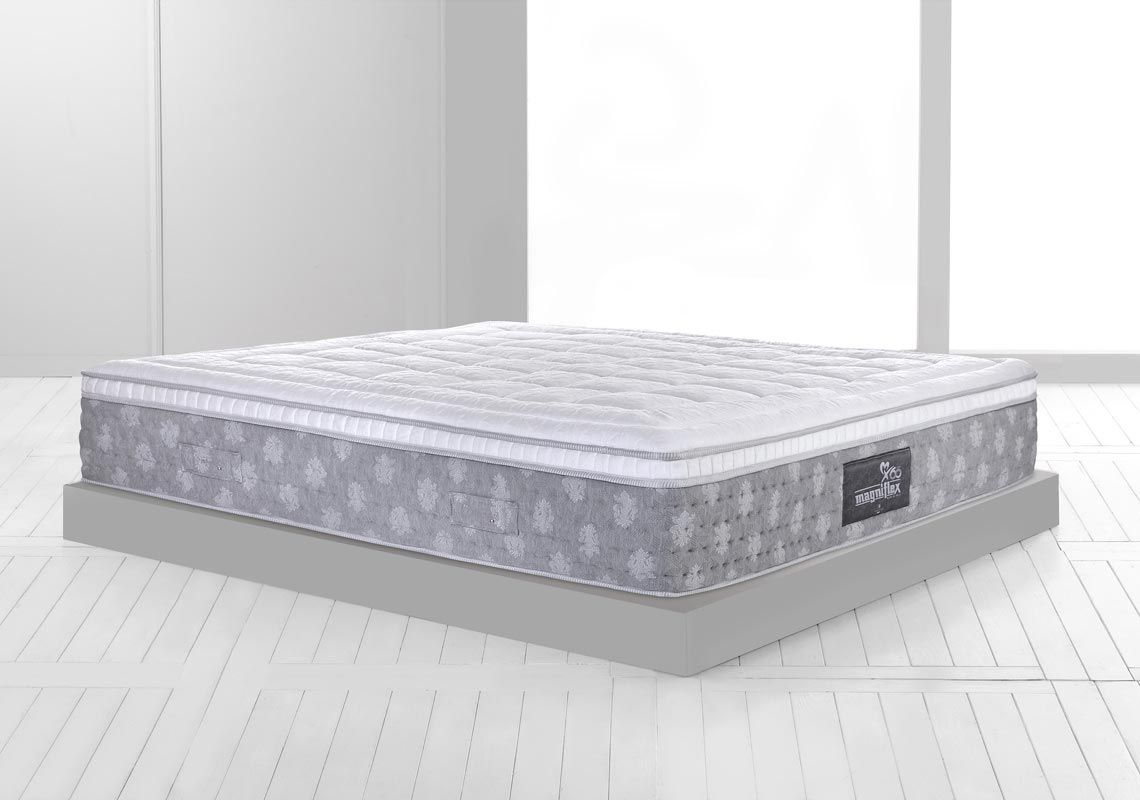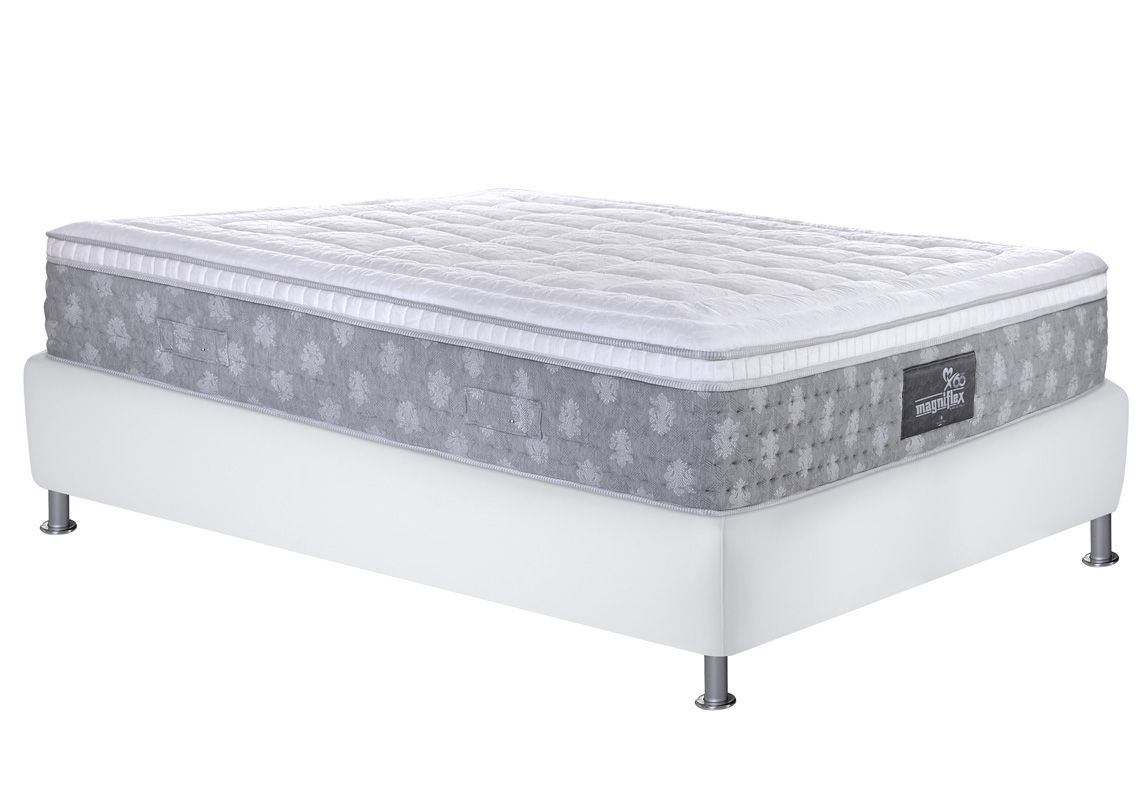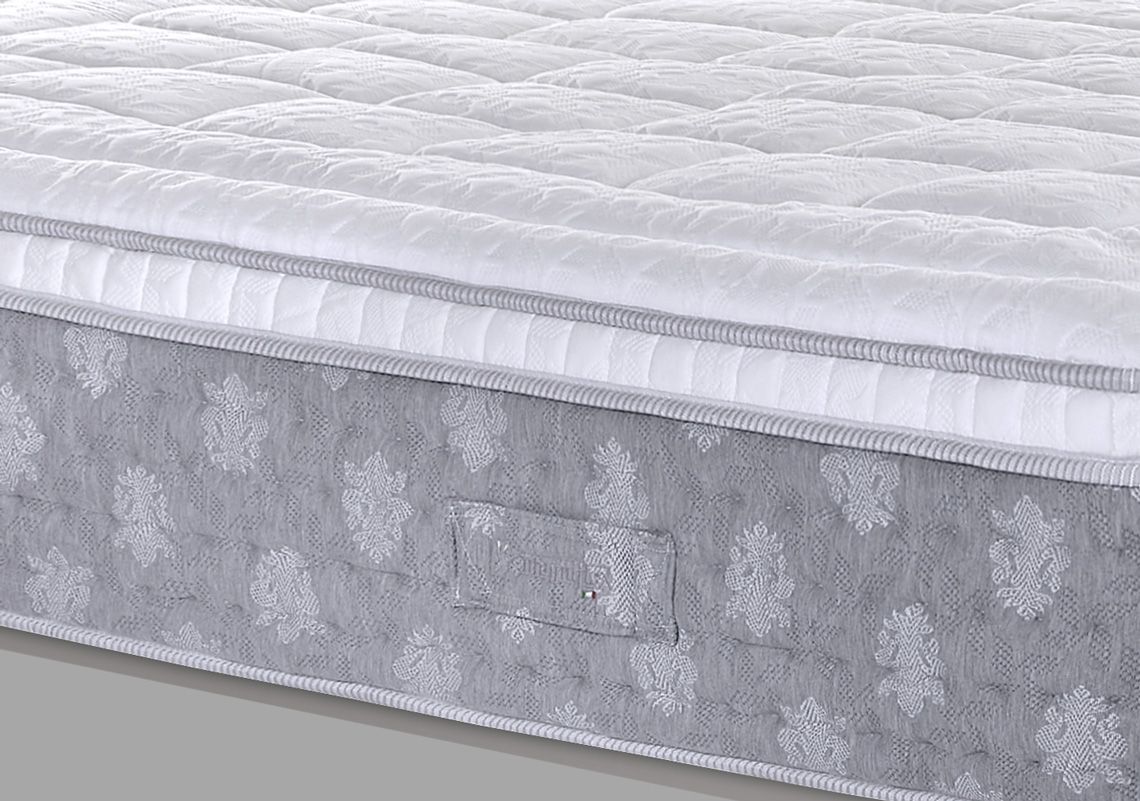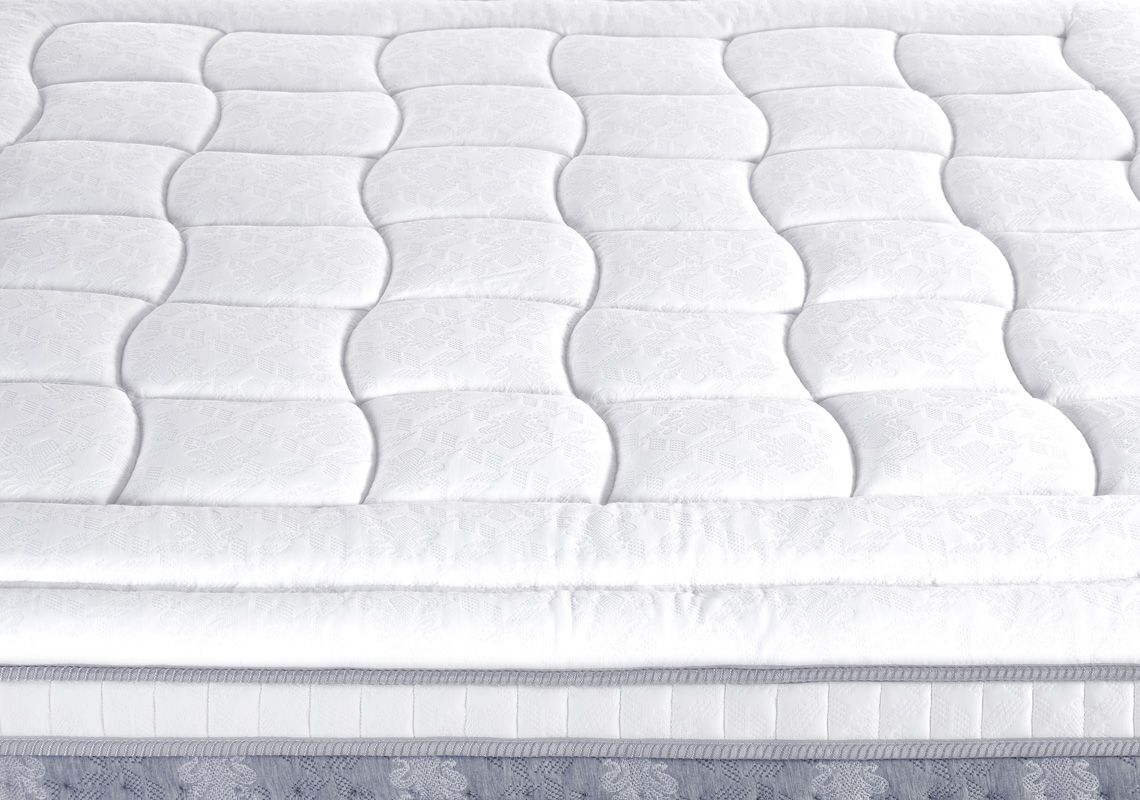 Magniflex Dolce Vita Dual 14 Mattress
Starting from:On sale from:

$2,879.95 CAD
Contact Us
We are happy to assist you with any questions on this item.
The Magniflex Dolce Vita Dual 14 Mattress is an elegant and sophisticated design for those seeking the ultimate in relaxation without compromise. The Dual Core technology makes it perfect for couples that want personalized comfort. This top of the line mattress impresses with cool and refreshing comfort, using Magnigel foam for gentle support in a 14" height.
The Dual Core system allows you to choose between two different comfort levels with a quick zip and flip. The Super Soft side features a 1.5" Magnigel foam layer on top of a 2" Memoform layer, offering a feeling of extreme comfort and coolness. The Medium Soft side features a 2" Memoform layer, offering anatomical yet cozy support.
Magniflex has helped over 50 million people sleep better, thanks to the solutions and technologies designed to meet their needs of comfort, relaxation and health. Over the course of more than 60 years, the passion for research and the important investment in innovation, design and state-of-the-art production systems have turned the Magniflex name into a universal synonym for comfort and well-being. Magniflex is present worldwide, with more than 4000 retailers in 99 international markets, and is the preferred supplier of more than 500 great hotels.
Magniflex's entire production is designed to support sustainability. Vacuum packaging, patented by the company in 1986, has revolutionized mattresses for the benefit of ecology and health. In fact, the vacuum system guarantees the optimal preservation of the hygienic and quality characteristics of every Magniflex mattress.
Price shown reflects mattress price only. Boxspring is available at an additional price. Our inventory changes daily and custom orders are available. Contact us to check inventory or place your customer order today.
Construction
Style/Type
Contemporary mattress
Pricing
Twin - Regular Price: $3199.95 | Sale Price: $2879.95
Twin XL - Regular Price: $3699.95 | Sale Price: $3329.95
Full - Regular Price: $4299.95 | Sale Price: $3869.95
Queen - Regular Price: $5199.95 | Sale Price: $4679.95
King - Regular Price: $6299.95 | Sale Price: $5669.95
Height
14"
Materials

Super Soft Fibre, Memoform, Magnifoam Eliosoft, Magnifoam Elioform
Cover
Outlast®, Natural Viscose

Care
Wipe with a clean soft cloth. Professional cleaning advised for heavy soiling.
Features
100% made in Italy: all the design, production and supplies of raw materials took place in Italy
OEKO-TEX® Class I certification guarantees the total absence of toxic and harmful substances to man and the environment
Industry-leading design and patented systems created and tested by Magniflex guarantee unsurpassed comfort and a better night's sleep
Cool, cozy, temperature-regulating, extra comfortable and breathable
Dual Core technology: flipping the cores yields a different comfort level

Outlast® and natural viscose cover
Memoform and Super Soft fibre padding
Super Soft side features a 1.5" Magnigel layer atop a 2" Memoform layer
Medium Soft side features a 2" Memoform layer
3" Eliosoft and 3" Elioform layers ensure two different, optimal types of back support: the former offers softer support, the latter firmer support
Super Soft/Medium Soft comfort levels

Soft support
20 year warranty
Part of the Magniflex Dolce Vita collection
Why Buy from valley Ridge Furniture